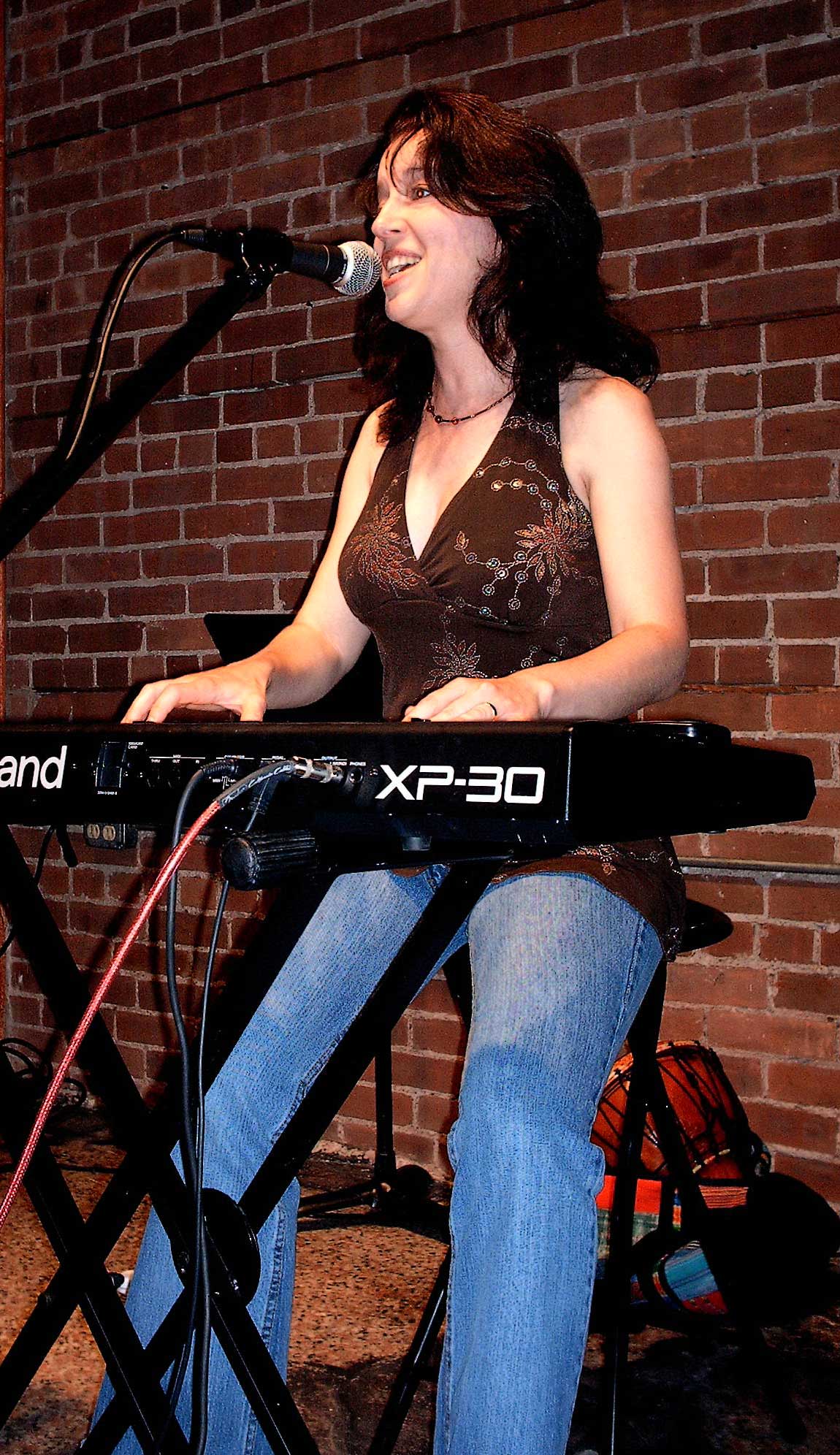 Kay Pere, originally from Los Angeles, is a noted vocalist/composer whose soaring melodies and innovative chordal harmonies combine diverse influences. Kay's songs range from poignant to playful, with well-crafted lyrics portraying experiences and emotions we all can embrace.

In her home state of Connecticut, Kay has performed in solo concerts and as a duo with Connecticut State Troubadour Bill Pere, in such noted venues as the Garde Arts Center, Cheney Hall, Seven Angels Theatre, University of Hartford, Sacred Heart University and the Vanilla Bean Café.

Beyond New England, Kay has performed internationally with the LUNCH Ensemble (http://www.lunchensemble.com), sharing the stage with the Steve Chapin Band, as part of a select international choir at New York's Avery Fisher Hall, and solo concerts in venues across the United States.

She also enjoys a wide reputation as one of the premier vocal instructors in the Northeast. In this capacity, she has presented vocal workshops for the Connecticut Songwriters Association, the Garde Institute for Creativity, and the Connecticut Songwriting and Performance Conference.

Kay has been a Director of the Connecticut Songwriters Association since 1997 and serves as the Associate Director of Local United Network to Combat Hunger, producing and performing in hundreds of benefit events, raising more than $500,000 to help people in need.

After meeting Kay and hearing her music,
you'll know you've encountered something of lasting significance.